Main content starts here, tab to start navigating
Slide 1 of 11
Slide 2 of 11
Slide 3 of 11
Slide 4 of 11
Slide 5 of 11
Slide 6 of 11
Slide 7 of 11
Slide 8 of 11
Slide 9 of 11
Slide 10 of 11
Slide 11 of 11


THE BARD ROOM AT THE HOTEL CHELSEA
The Bard Room, named for former owner and manager Stanely Bard, is a grand ballroom with historic architectural characteristics and antique brass chandeliers ideal for larger celebrations. Any gathering will be infused with glamour in this sophisticated setting.
Available day or night, equipped with a private entrance and bar, with a capacity up to 100 guests seated / standing.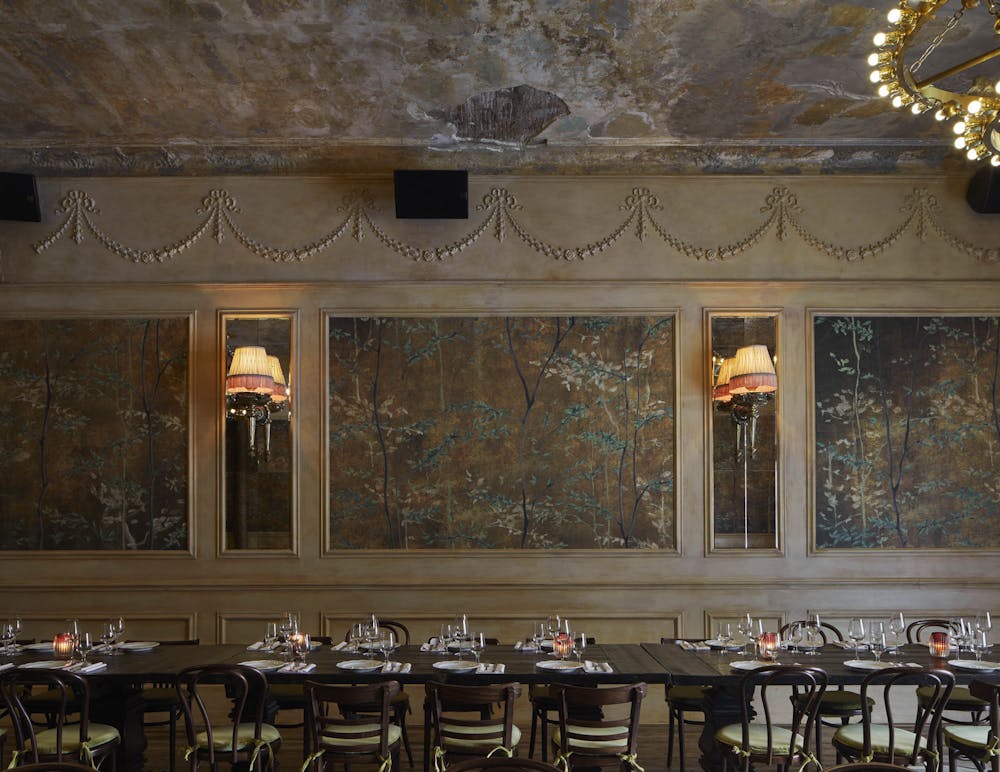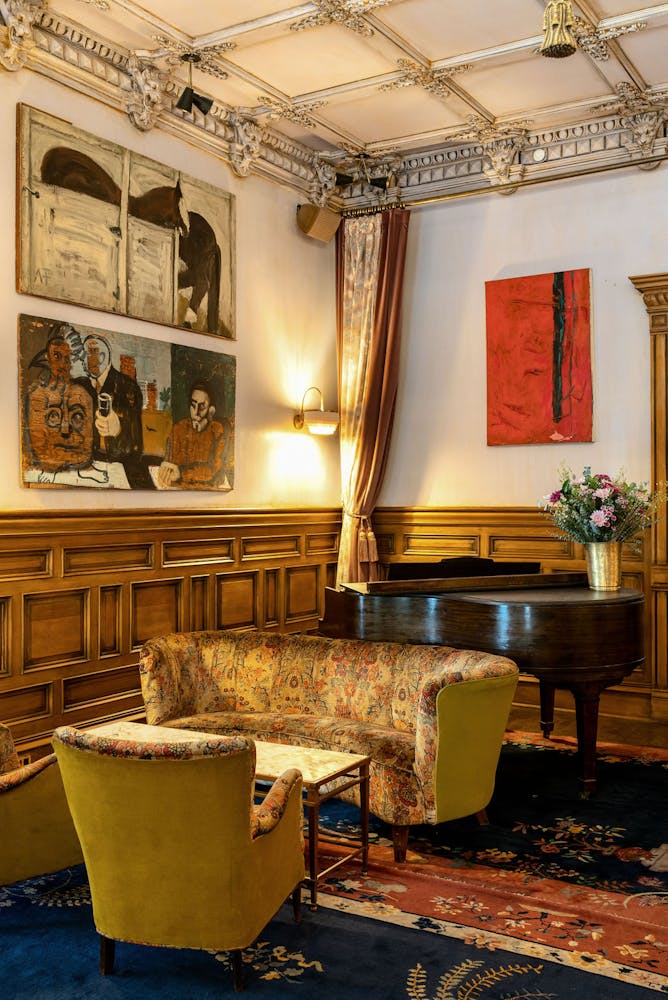 THE PIANO ROOM AT THE HOTEL CHELSEA
PIANO ROOM, located within the Lobby Bar and accommodating up to 75 guests for full buyouts. It is a grand European-style space that serves as a "living room" for the hotel featuring custom furniture, ornate rugs, sun-filled Solarium and a Baby Grand Piano, it makes the perfect setting for the classiest of cocktail parties.
RULE OF THIRDS
RULE OF THIRDS is a stunning industrial-style restaurant and event space located in Greenpoint, Brooklyn, offering eclectic hand crafted cocktails and Japanese Izakaya style cuisine. Rule Of Thirds has the ability to accommodate a vast range of events, from intimate dinners of 8, right up to full buyouts of 450 guests. Suitable events include weddings, conferences, product launches, fashion shows, indoor or outdoor cocktail receptions and small to large dinners.



SUNDAY IN BROOKLYN
SUNDAY IN BROOKLYN, a warm and inviting neighborhood restaurant located in Williamsburg, can host a large variety of events. From seated private dining experiences, cocktail receptions in our enclosed garden, to full buy-out weddings and rehearsal dinners, Sunday in Brooklyn can accommodate groups ranging from 8 to 120 guests.
EL QUIJOTE
EL QUIJOTE has, and will continue to be, one of New York's most iconic Spanish Restaurants. Opening its doors in the 1930s, this Spanish bar and restaurant became a watering hole for many eccentric figures in the 1960s and onward.
Offering full buyouts of up to 60 seated / standing or dinners of up to 10 in our semi-private wine room, The Cervantes Room.



THE TEA ROOM AT THE HOTEL CHELSEA
TEA ROOM is set inside the original General Manager's office and located just off the main Lobby. The Tea Room is perfect for daytime meetings or larger private dinners. This beautifully appointed room features the original fireplace, detailed ceilings and a street facing window drenching the space in natural light.
Offering private dinners up to 24 seated / standing. Available breakfast / lunch / dinner with a prix-fixe menu. The Tea Room has an in-room sound system.
CAFÉ CHELSEA
CAFÉ CHELSEA, the Hotel Chelsea's first new restaurant since 1930 and inhabiting America's oldest tackle shop, serves French-American faire in a Parisian setting. Hotel Chelsea was designed by French architect, Phillip Hubert and Café Chelsea feels at home in this setting which fostered some of the greatest French nouveau réalistes of the 1960's.
Offering private dining within Café Chelsea's Wine Room. seating up to 36 and adjoining private bar, for up to 30.